EastOver Press
EastOver Press publishes collections of short stories, essays of many formats, and poetry. We read and respond to manuscripts on a rolling basis during specific submission windows.
We occasionally hold contests—the EastOver Prize for Fiction and the EastOver Prize for Nonfiction. The winners of these contests are offered publication with EastOver Press. You can subscribe to our bi-monthly newsletter to receive an alert in your inbox when we open to submissions.
For 2022, the EastOver Prize for Nonfiction will be open for submissions from February 15 to March 15 for book-length nonfiction manuscripts by established and emerging writers.
Cutleaf
We also welcome unsolicited work for Cutleaf in original prose (both creative nonfiction and fiction) and poetry.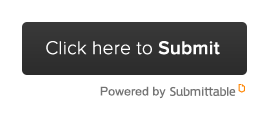 Editorial Approach
EastOver Press specializes in publishing collections of short stories, essays, and poetry in a format that honors both the writing and the writer. We are excited to feature established writers, but we are just as excited to discover emerging writers. We are particularly interested in work by writers historically underrepresented in literary publishing: BIPOC, people with disabilities, gender-nonconforming people, LGBTQIA+, women, and others.
Contact Us
If you'd like to get in touch unrelated to submissions, send us an email message and we'll get back to you as quickly as we can.